Greetings,
Thank you for visiting Pocahontas' webpage, and for taking the time to read this message. It is my honor and privilege to be the principal of a school with such a rich history and tradition of excellence. This excellence occurs in large part due to our strong families, community, and community partners- individuals like YOU, who take such a strong interest in education you are reading this message ! :) I appreciate you.
A little about me:
In the early 2000s I was first introduced to the Pocahontas community as an English teacher (I taught sixth grade English for six years prior). In 2006, I made the very difficult decision to leave my English classroom for administration. I am entering my 28th year in middle school education, and my ninth year as a principal. The 2023-2024 school year will be my fourth year as principal of Pocahontas. It was such a joy and honor to come back. Pocahontas is truly a special place.
My family moved to Charlottesville, VA when I was in fifth grade, and I consider Charlottesville my home town. As such, I was a University of Virginia fan long before I earned my Master's degree from there. In my free-time, I enjoy paddle boarding and kayaking (most frequently on the James River), tennis, and golf (though most likely you will want to play through if behind me! :) ) I have one daughter who is entering her second year at George Mason's Honor School. One of my passions is supporting mental health, and last year, in partnership with Pocahontas' PTA we held a program for families to discuss depression, anxiety, eating disorders, and mindfulness.
We care about the whole-child at Pocahontas.
Why is Pocahontas special?
We have phenomenal students, a dedicated staffulty (faculty and staff), and a strong partnership with families and the community we are honored to serve. Our staffulty members are approachable. We teach with love in our hearts, a passion for learning, and with grit and determination to accomplish our goals. We will ensure EVERY student knows they are cared for. We are innovative and teachers deliver highly engaged lessons which provide the appropriate rigor to maximize every student's learning experience.
Our vision:
By the end of their eighth grade year, 100% of students will report having a sense of belonging while attending Pocahontas Middle School.
We will accomplish this through a robust offering of clubs & activities (pro-tip: If a club does not exist in which a student has a passion, they can submit a request. It just requires securing a club sponsor (staffulty member). We love when new clubs occur through these means. For example, in the 2022-2023 school year, a Dungeons and Dragons and public speaking club were created.
Core Values:
Accountability – Hawks are responsible for their choices.

Integrity – Hawks are honest and trustworthy.

Inclusivity – Hawks celebrate and respect each other.

Curiosity – Hawks are lifelong learners.
The theme for the 2023-2024 year: Together, We Can Move Mountains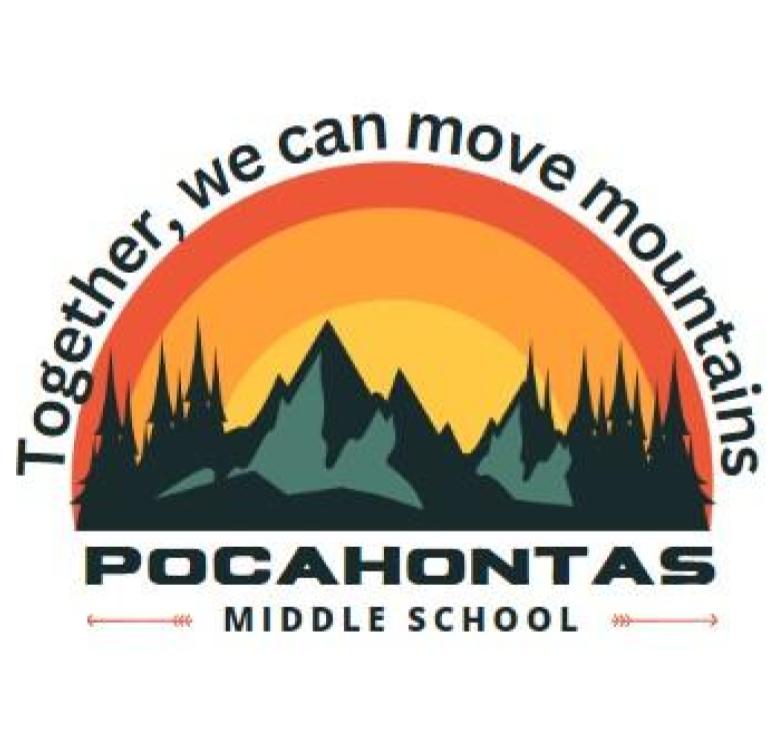 We are looking forward to the 2023-2024 school year. Once our teachers have had a chance to build relationships and make connections, I am confident the children of Pocahontas Middle School will "move mountains." In other words, through togetherness we can overcome all obstacles, meet our goals, and have fun along the way!
Thank you for visiting our webpage, and my message specifically. Please do not hesitate to reach out with any questions.
Sincerely,
Thomas McAuley